PIONEER (C1-C1+) WORKBOOK + ONLINE PACK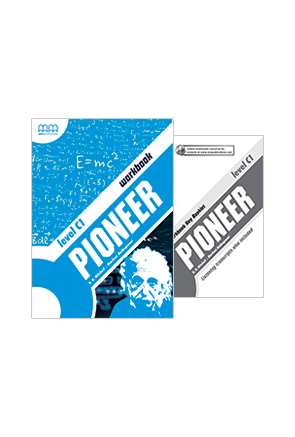 PIONEER (C1-C1+) WORKBOOK + ONLINE PACK
Nuevo texto para las EE OO II
7 NIVELES
Beginners to Advanced
CEFR: A1 to C1
Pioneer is an innovative course for young adults and adults which takes learners from Beginners to Advanced level.
The course follows the requirements of the Common European Framework of Reference and focuses on the systematic development of key competences.
Al comprar este producto puede obtener hasta 2 puntos de fidelidad. Su carrito totalizará 2 puntos que se puede(n) transformar en un vale de descuento de 0,40 €.
Sacar de mis favoritos
Agregar este producto a mis favoritos